In today's environment, almost all companies know the importance of having a good digital portfolio. And since a website forms the framework for your digital brand, it is important to have a superior website that is up-to-date, functional and highly responsive. If you are a Sydney-based company who feels that your website lacks in any of these departments, it is high time to redesign the website and improve your digital standing. Therefore, it is important to know which web design agency in Sydney can revamp your website and make it unique at the lowest price possible.
This article will look at some of the important points that will help you identify the right website design agency and also show why Blurn Website Design Agency Sydney, Australia is your best choice.
Goal Alignment
One of the most important things to understand while creating or redesigning a website is that website design is not just an aesthetic process that makes websites pretty, but actually something that helps the brand achieve maximum exposure and profits. Therefore, it is important for you to set the goals of the website even before you start looking for a website design agency. These goals should contain the idea behind the website, the website's basic purpose and the functionality that it needs to have. While these need not be concrete in nature, as they will be revisited during negotiations with the website design agency, they need to provide a broad picture of your expectations.
Once you define the concrete goals, you will be able to identify whether a website design partner is aligned with the goals and focused on helping you achieve them. With more than a decade experience in digital marketing and website design, Blurn listens to all of their customers, including you, and operates with the notion of not just achieving their website goals but exceeding it.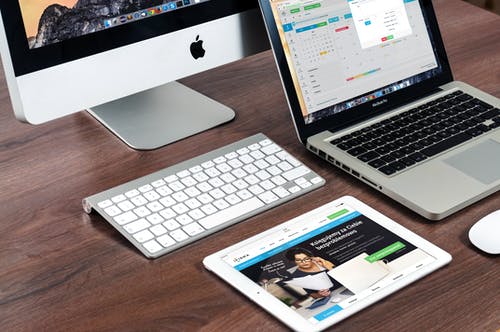 Expertise
Expertise is one of the main factors that you need to look for during your search. If an agency has been in the industry for a long time, it will be able to bring forward some unique ideas that you never thought about before. Expertise also means that the agency will have connections in the industry. Therefore, experience is a crucial factor that you need to look for, when you are in the market to hire a website design company. Since Blurn has 13 years of experience in the website design field, they are in a position to know the competitors and can leverage their experience in the industry to benefit the brand and the business.
Culture
A website design agency's culture clues you in on their personality and trustworthiness. The culture of the agency determines whether you can collaborate with them seamlessly during the website design process. If the agency has a close-looped structure, then they won't be transparent about the process and not give much freedom in terms of website design. Since Blurn listens to their clients and knows what their requirements and expectations are, they offer creative freedom, which is one of the most important factors that helps them in providing a great end product. Blurn has a design culture that is transparent and honest and they want to earn their customers' trust.
Service Portfolio
This is the most simplest and efficient way to know whether a website design agency is capable of fulfilling their promise. Most often, website design agencies will promise lavish things but fail to follow through after closing the deal. Therefore, it is important to check the agency's portfolio and the customer testaments to confirm that they are able to do as they promise. Not only that, it is advisable to check for any complaints against the agency from previous customers and also check for any reviews on the agency's page on social media and word of mouth.
Blurn's website design portfolio showcases some of their best work. The designs that they have created in the past are all carefully curated so that you can easily determine whether or not they are capable of meeting your project's requirements. They are also open about their design philosophy. When you check the portfolio, you will be able to see that the work that they do is all brand-driven and this helps them to get the client what they want. You can also confirm the same by checking the company's customer testimonials.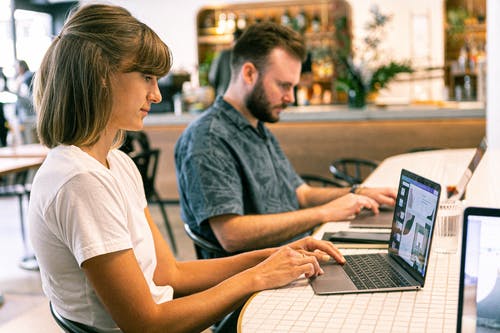 Accessibility
Accessibility becomes an important factor because building a website requires constant collaboration and communication. If you cannot meet or contact the team that is going to work on the website, it is a cause for concern. Therefore, you should look to hire website agencies that are either located in Sydney or, at the very least, based in Australia. This can help to ensure that they will be available at all times for you. In addition, you also need to ensure that the agency uses multiple communication mediums so that you can reach them whenever you require. This is extremely important in the case of emergencies or unforeseen issues.
Blurn understands the importance of being accessible and hence ensures to assign a designated website designer/design team that will constantly stay in touch with you. Blurn also does not hesitate to directly meet with clients based in Australia. To ensure accessibility during all times, the agency also uses several communication media such as call, email, chat and social media. The team at Blurn can always be reached through these media. For more information https://blurn.com/au/digital-marketing-services/web-design-services/best-web-design-company/sydney
In conclusion, companies that are looking to create a website or redesign their website need to choose the right agency to ensure the best website design services. Blurn, one of the best website design agencies in Sydney, Australia, excels in creating unique, intuitive and highly responsive websites with strong content, clean aesthetics and effective functionality. By creating websites that are user friendly and easily accessible, the clients will be able to increase their website traffic and digital growth. Blurn operates with the main goal of increasing customer profitability with superior websites. The agency has served numerous clients from a wide range of domains.