Every parent's dream is to help their child reach their full potential. You want to offer your children the best possible start in life and to encourage their growth and development as parents. Early intervention programmes can help in this situation.
These ground-breaking initiatives aim to spot and treat developmental delays or disabilities in kids from birth to age three, laying the foundation for a better future. We will examine what early intervention programmes comprise, how they operate, and why they are so advantageous for both kids and parents in this comprehensive guide. So let's get started and learn how effective early intervention is!
What is a programme for early intervention?
A specialised package of services and support is known as an early intervention program, and it is given to infants and toddlers who may be experiencing developmental delays or disabilities. These initiatives seek to get involved as early as possible, assisting kids in overcoming obstacles and realising their full potential.
In these programmes, a group of experts collaborate closely with parents to develop a unique strategy for each kid. The team may consist of educators, therapists, medical professionals, and other experts who work together to offer all-encompassing support.
An early intervention programme aims to identify any areas where a child may be having developmental delays or issues, and then it offers focused interventions that are intended to meet these particular requirements.
Depending on the particular needs of the child, early intervention can take many different shapes. It could include therapies like speech therapy or occupational therapy, educational strategies designed to enhance learning and cognitive development, and social-emotional supports meant to encourage positive relationships and emotional wellbeing.
Early intervention programmes have been found to significantly improve outcomes for children with developmental delays or impairments by acting early in a child's life when their brain is most pliable and open to new experiences. Children can acquire the critical abilities required for success later in life with consistent help and direction from qualified adults.
Early intervention programmes are essential tools for families looking for support at a challenging time. By offering proactive techniques that support both kids and parents on their path to development and success, they provide hope.
How do programmes for early intervention function?
Early intervention programmes are intended to help newborns and young children who may be dealing with impairments or developmental delays. To accomplish their goals, these programmes offer specialised services and interventions that are designed to meet the individual requirements of every child.
Comprehensive evaluations are one method by which early intervention programmes are effective. The development of the child is evaluated by a group of professionals, including educators, therapists, and medical specialists, in a variety of domains, including communication skills, motor skills, cognitive functioning, and social-emotional well-being. This assessment aids in identifying the precise areas in which a kid could require assistance.
After the evaluation is over and any appropriate diagnoses have been established, each child has a unique plan tailored just for them. According to their particular needs, this plan provides detailed goals and objectives. The programme then offers a variety of treatments, such as family counselling, behavioural interventions, occupational therapy, physical therapy, and speech therapy.
Collaboration between parents or carers and the experts engaged is crucial to the success of these programmes. Meetings are held frequently to discuss goals' progress and make necessary revisions. Parents are essential in putting methods into place at home to reinforce lessons learned during the programme.
The goal of early intervention programmes is to give kids the resources they need to develop to their maximum potential. These programmes can significantly improve outcomes for kids with developmental delays or impairments by identifying problems early and delivering focused therapies throughout this crucial time of development when neuroplasticity is highest – typically before age 3.
Early Intervention Programmes' Advantages
The advantages of early intervention programmes for kids who might have developmental delays or disabilities are numerous. These initiatives seek to recognise and handle any possible issues early on, enabling kids to realise their full potential.
The ability to enhance a child's overall development is one of the primary advantages of early intervention. These programmes can aid in improving cognitive, verbal, social-emotional, and physical skills by offering tailored assistance and interventions. This early advantage may have a long-term effect on a child's aptitude as they mature.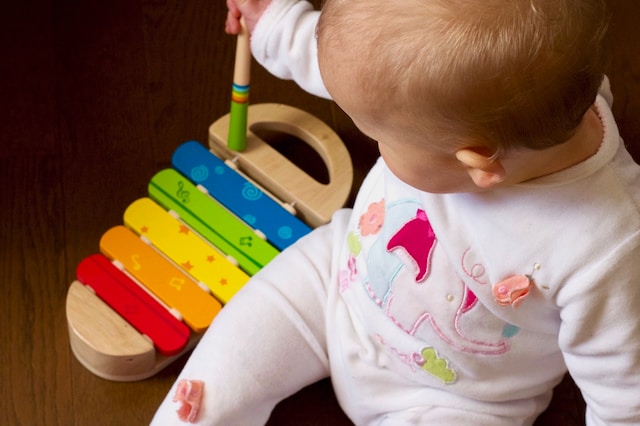 Furthermore, parents or other primary carers are frequently involved in early intervention programmes. Through this collaboration, they can pick up tips and tricks for fostering their child's development at home. It equips families with information and tools so they can make a positive difference in their child's development.
School preparation also heavily relies on early intervention. Early intervention for developmental delays or disabilities helps children later on navigate formal educational environments. Once they start school, they could need less special services or more supports.
Early intervention also fosters inclusion and lessens stigma associated with disability by providing chances for all kids to learn and flourish together. Children learn empathy, compassion, and understanding of others who may have different talents from their own through inclusive practises within these programmes.